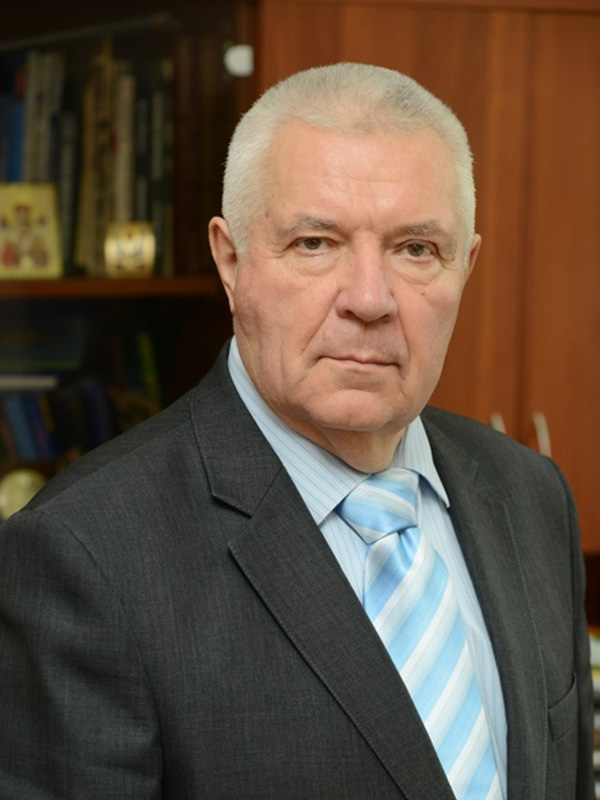 Mykola Oleksiiovych Biliakovych
First Vice-Rector of National Transport University
Academic Degree
Candidate of Science in Engineering, Professor
Achievements
Honored Employee of the National Education of Ukraine, Academician of the Transport Academy of Ukraine, awarded the Badge of Honor, the Order of Merit of the Third Degree, Certificate of Merit of the Verkhovna Rada of Ukraine, Excellence in Education of Ukraine Lapel Badge, Petro Mohyla Lapel Badge, Ministry of Internal Affairs Merit Badge of the Second Degree for cooperation with State Traffic Inspectorate administrative units, and Honored Employee of motor transport of Ukraine.
Biography
He was born in the village of Mala Divytsya, Pryluky district, Chernihiv region on April 13, 1936. In 1959, Mykola Bilyakovych graduated with honors from the Faculty of Automotive Engineering of Kiev Automobile and Highway Institute majoring in automotive maintenance. In accordance with his graduation assignment he worked as Chief mechanic in the motor depot of the Prykamlis timber industry enterprise in Dobrianka, Perm region.
Since 1964, after finishing a post-graduate course and Candidate of Science dissertation defense (Brno, the Czech Republic) Mykola Bilyakovych has been working in Kiev Automobile and Highway Institute (current National Transport University). He went all the way through from an Assistant Lecturer, Associate Professor, Professor, Dean of faculty, Head of department to Vice-Rector of the university. At present he is First Vice-Rector of NTU.
His key research interests include the reliability and technical maintenance of road machinery and automobiles. He is the author of more than 100 publications: manuals and research and methodology papers.
Mykola Bilyakovych is a member of the Expert Council of Mechanics and Transport of MES of Ukraine.
---
Admissions Office: room 330, 1, M. Omelianovycha-Pavlenka Str, Kyiv, Ukraine 01010
tel: +38 (044) 280-20-14
E-mail: bmo@ntu.edu.ua