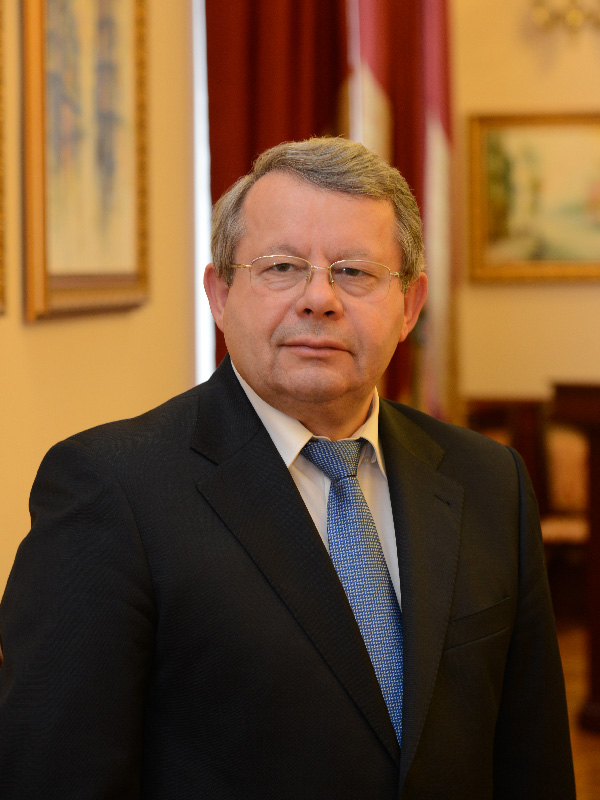 Mykola Fedorovych Dmytrychenko

Rector of National Transport University
Academic Degree
Doctor of Science in Engineering, Professor
Achievements
Honored Worker of Science and Engineering of Ukraine, Ukrainian State Prize Laureate in the Field of Science and Engineering, President of the Transport Academy of Ukraine, Corresponding Member of the Academy of Pedagogical Sciences of Ukraine, awarded the Orders of Merit of the First, Second and Third Degrees.
Biography
He was born into the family of teachers in the town of Sniatyn, Ivano-Frankivsk region on December 19, 1952. In 1976, he graduated with honors from the Mechanical faculty of the Kiev Institute of Civil Aviation Engineers where he went all the way through from a post-graduate student, Assistant Lecturer to Professor, Head of Department and Vice Rector.
From 2000 to 2002, he served as the Head of the Higher Education Department of the Ministry of Education and Science of Ukraine, and it was in that role that he was included into the Commission drafting the Law on Higher Education in Ukraine, developing the concept of distance learning in Ukraine and other legislative and regulatory acts on higher education. Since 2002, Mykola Dmytrychenko has been holding the post of the Rector of National Transport University.
Mykola Dmytrychenko is a well-known and well-qualified expert in the field of machinery. He has authored over 380 scientific publications, including monographs: «Elastohydrodynamics: Theory and Practice»; «Lubricant Action of Oils in Elastohydrodynamics Lubrication Conditions»; «Lubricating Processes in Unsteady Friction Conditions» as well as manuals: «Higher Education and the Bologna Process»; «Tribology and Machinery Reliability Principles»; «Machining Process (Cutting Conditions) ». Mykola Dmytrychenko has developed a lot of new methods of machinery wear resistance and reliability enhancement.
---
Admissions Office: room 318, 1 M. Omelianovycha-Pavlenka Str., Kyiv, Ukraine, 01010
tel: +38 (044) 280-82-03
E-mail: dmitrichenko@ntu.edu.ua