Division structure: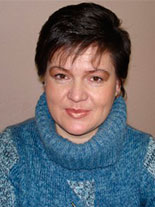 Head of the Division  – Tkachenko Valentyna Andriivna
Phone: (044) 280-45-82
Methodologist of the highest category — H.I. Holovinova
Methodologist of the first category — V.M. Rudnyk
Chief inspector— I.A. Bura
Methodologist — O.O. Usova
The main activities of Educational Policy and Methods Division are the following:
planning and calculating the academic workload of the departments;
calculating the number of teaching staff;
designing timetables; issuing diplomas;
concluding contracts and agreements with enterprises and companies for various types of industrial training with the aim of ensuring future employment;
compiling statistical reports on the main results of NTU for the Ministry of Education and Science of Ukraine;
arranging implementation of modern technologies in the educational process, provided with necessary didactic materials which can increase the training efficiency;
improving the educational process through the introduction of technologically  advanced  teaching methods.
Regulations for Educational Policy and Methods Division
---
Address: office 322, 1, M. Omelianovycha-Pavlenka Str., Kyiv
Phone: (044) 280-45-82